This is an excerpt from On Faith's Edge Episode 005.  Hear the entire episode at onfaithsedge.com/005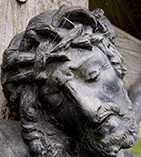 Did Jesus Claim to Be and Is Jesus Indeed God?
∙ Who was Jesus talking to on the cross and in the Garden of Gethsemane?
∙ A discussion on God, Jesus and the Holy Spirit.
∙ My God, My God why have YOU forsaken ME?
Contact Michael Minot:
Web: www.michaelminot.com
Twitter: @MichaelMinot